DXF Collection
The Recare DXF line includes specific products for the imperfections of oily acne-prone skin even in adulthood.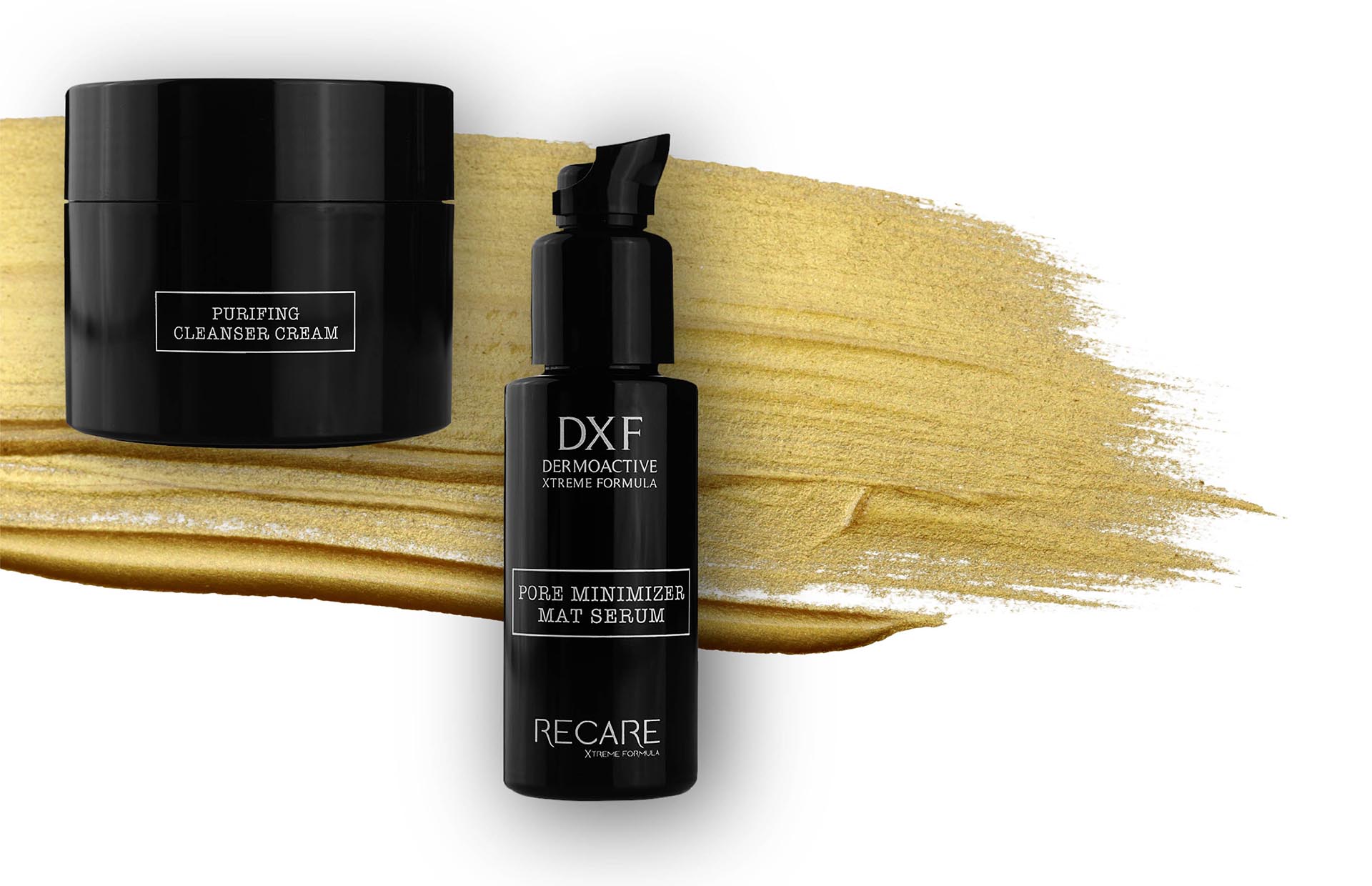 Recare DXF was born as an evolution of traditional cosmetics . In fact, its action manifests itself on a new epidermal layer, by far the most superficial, that is the skin microbiota ; an ecosystem made up of microorganisms whose imbalance depends on alterations and aging of the skin.
Unfortunately, it causes external and internal pollution, uv and ir rays, rather than the hot / humid climate, compromising the balance of the skin microbiota so much that it can no longer assume the aforementioned roles.
It is precisely at this point that Recare DXF intervenes: in fact, using substances obtained from biotechnological fermentation of microorganisms that are able to survive, both on earth and in space, to the most exasperated and unthinkable forms of pollution, radiation or extreme climates, we go to restore the balance of the skin microbiota by putting an end to all those processes involved in the alterations and aging of our skin, for example also due to skin hypersecretion and therefore also acne that occurs both in youth and in adulthood.
In fact, a new approach to skin treatment thanks to the synergy of cutting-edge active ingredients and excellent raw materials. With Recare DXF the future for the skin is called biotacare .

Secure payments
Visa, Mastercard, PayPal, Nexi, American Express
Free shipping
Free shipping on all orders placed

Customer service
Support customer service before, during and after your purchase